Getting my kicks on Route 66
A great drive through history
---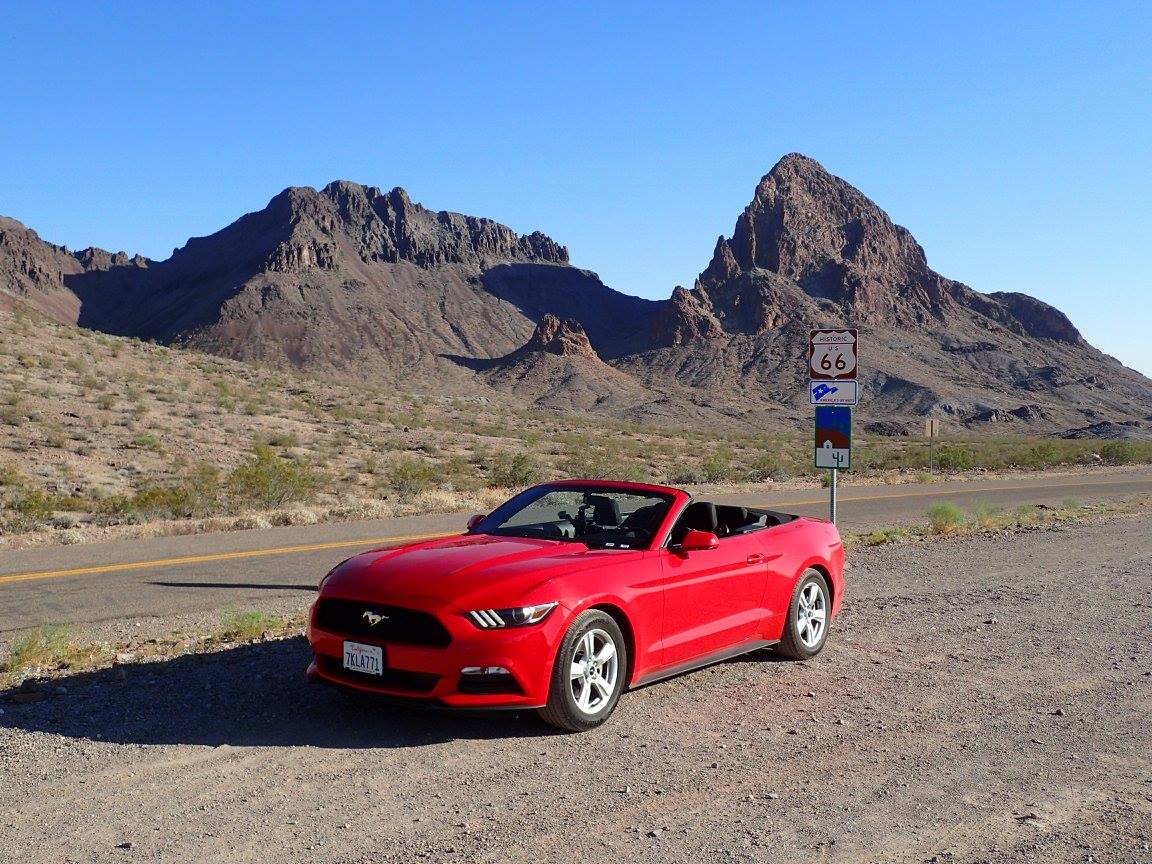 On June 5th and 6th of 2016 I drove this Mustang
convertible from west of Oatman, Arizona to Williams,
a distance of about 150 miles and the longest existing
contigous streach of old Route 66.
---
Route 66, more properly called US 66, was established in 1926 and ran from Chicago, Illinois to Santa Monica, California. It was a major route for people migrating west, especially during the dust bowl era of the 30's. By 1985 it had been replaced or bypassed along it's whole length by Interstates and was removed from the US Highway system.
---
A few facts about Route 66
Length: 2448 miles
Route 66 passes through eight states.
Years of operation: 59
---
States Route 66 passes through
---
Route 66 isn't just another old road, it has had a big influence on our culture and entertainment.
Route 66 in the media
| Title | Type of media |
| --- | --- |
| The Grapes of Wrath &copy | Film |
| The Grapes of Wrath &copy | Book |
| Cars | Film |
| Get Your Kicks on Route 66 &copy | Music |
| Route 66 | TV Series |
---